Counseling
The Excel Academy Counseling Department partners with parents, staff, administration, and community members to deliver a comprehensive counseling program that supports all students towards an on-time graduation and a meaningful post-secondary plan. Counselors take a proactive and thoughtful approach to increase equity for our high-risk population.
Asesoramiento
El departamento de consejería, los padres, el personal, la administración y los miembros de la comunidad se unen para proporcionar un programa de asesoramiento integral que apoya a todos los estudiantes hacia la graduación a tiempo y un plan post-secundaria significativa. Los consejeros tienen un enfoque proactivo y reflexivo para aumentar la igualdad para nuestra población de alto riesgo.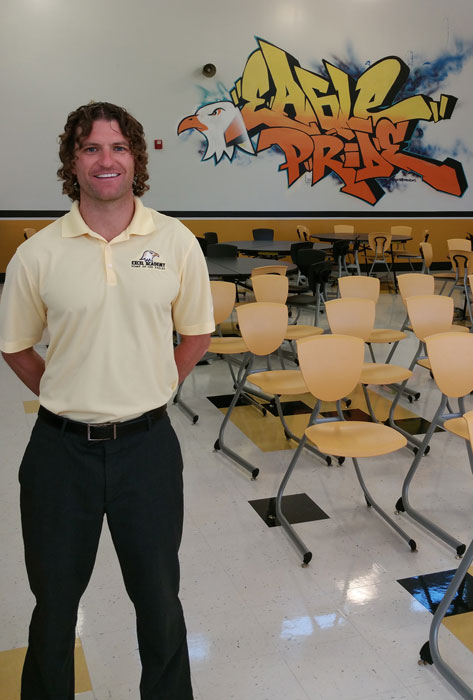 Ryan Battaglia
Originally from Ohio, Ryan Battaglia has been a part of Denver Public Schools for over 12 years and Excel Academy since the school's inception in 2013. After graduating college with honors in History and Secondary Education, Ryan moved to Colorado and began teaching high school social studies for DPS. In addition to his work as a classroom teacher, he coached varsity soccer for 10 years and continues to run the futures middle school program for the district athletics department.
Ryan earned his Master's in Educational Administration and transitioned from the classroom to the counseling department when Excel Academy began creating its future center for prospective students. Among his numerous tasks, he is primarily responsible for the creation of the master schedule and the academic planning for the student body. When he is not planning for the future of the school, he enjoys exercising and playing sports, spending time with friends, and of course traveling.
Ryan has lived, worked, studied or vacationed in over 27 countries spanning 5 continents around the world as well as 36 of the 48 continental states within the US. He believes a broad cultural perspective enables one to understand their strengths and weakness as well as others in order to work together for future success.
Contact Me at: ryan_battaglia@dpsk12.org
Office Phone: 720.424.2290
(Se Habla Espanol)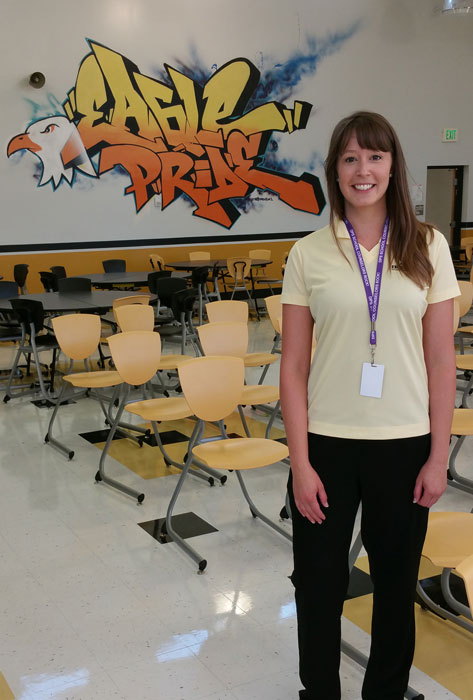 Jessica Glaeser, MA, NCC
Jessica Glaeser was welcomed into the Excel Academy Staff Fall of 2016. She is a National Certified Counselor, Licensed School Counselor and has begun earning hours towards her License as a Professional Counselor. Her Master's of Counseling was earned from the University of Colorado Denver with a specialty in School Counseling.
She is an alumnus of Metro State University earning a Bachelor's of Arts in Psychology. Originally born and raised in Lancaster, California, she has been a long-time resident of Colorado graduating high school from Rampart High School in Colorado Springs. Something most people wouldn't guess by just looking at her is that she lived in Busan, Korea for two and a half years as an adult. Ask her to read Korean sometime. She might surprise you.
In her free time she enjoys spending time with her two small dogs: Peanut and Moose. Jessica often can be found teaching ICAP Lessons, talking to students about personal, social, emotional, academic, and college/career topics using a cultural and mental health informed approach. She invites all parents and families to contact her regularly, because she believes that parent and family involvement can make a huge difference in student engagement and success.
Contact Me at: Jessica_glaeser@dpsk12.org
Office Phone: 720.424.2270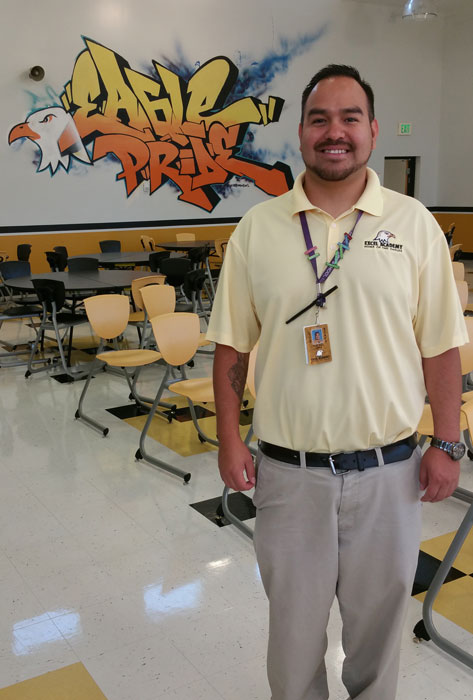 Rafael Diaz
Rafael Diaz has been with the Excel Academy Staff since Fall of 2015. Previously he was a School Counselor at PUSH Academy High School and Kepner Middle School. He holds a Master's in School Counseling from University of Phoenix and is licensed by the state Colorado. He is alumnus of Colorado State University – Pueblo earning a Bachelor's of Science in Psychology.
Before becoming a School Counselor he worked as a case manager for at-risk youth for three years. He is a native of Colorado, growing up and eventually graduating from Brighton High School. In his free time he enjoys spending time with his family, traveling and watching movies. Rafael often can be found working with students on: fulfilling their graduation requirements, with concurrent enrollment/ASCENT opportunities and with their post-secondary planning.
He understands students are more than a transcript, so he works with individual students and families on seeking their full potential. He invites students and families to come see the post-secondary opportunities students have, because he believes planning is essential to future success.
Contact Me at: Rafael_diaz@dpsk12.org
Office Phone: 720.424.2269
(Se Habla Espanol)